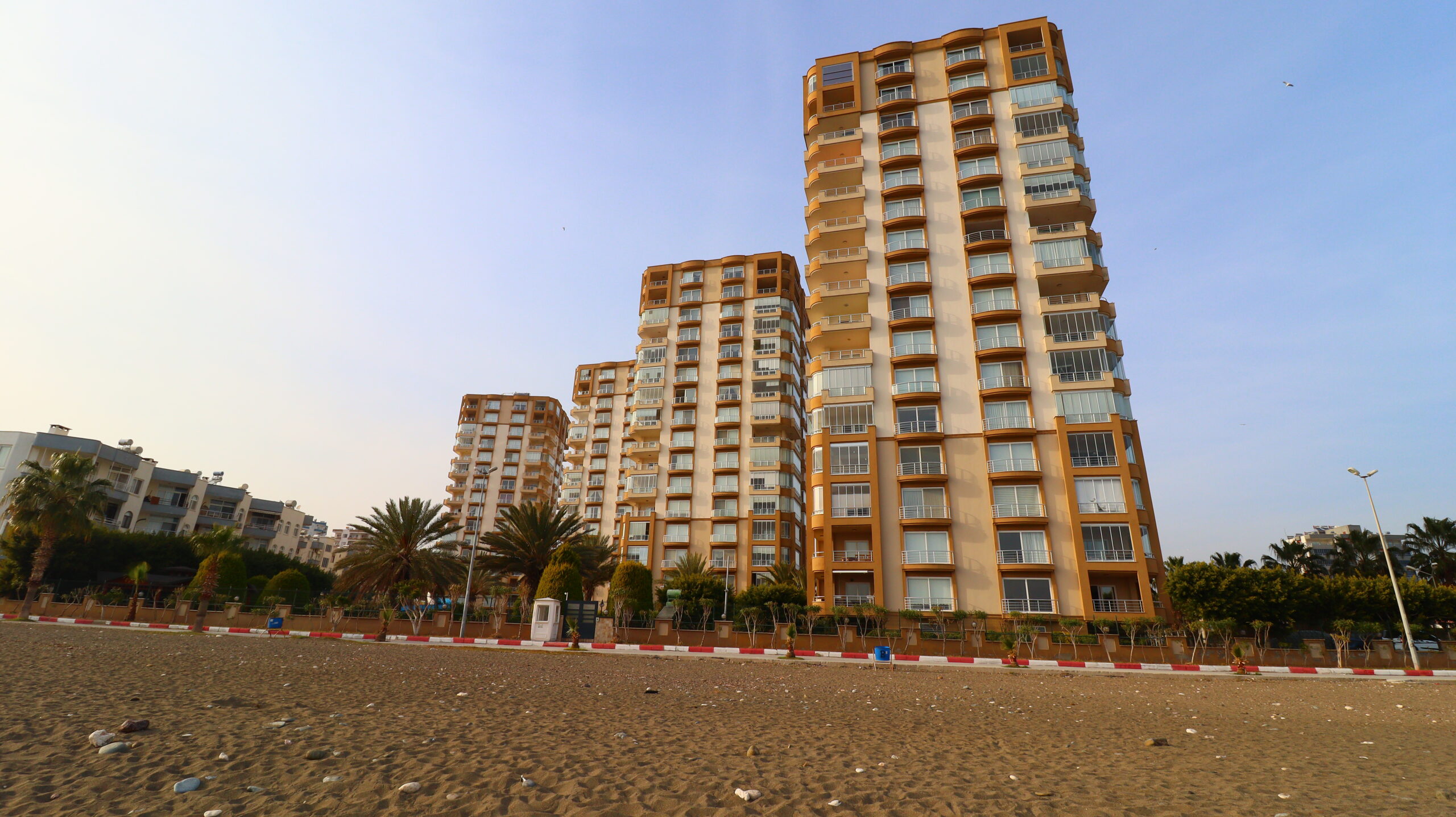 Erdemli Alata Park
Erdemli Alata Park Complex consists of 4 blocks at a seafront location. There are 4+1 flat options and it consists of large 4+1 and small 4+1 flats. Most importantly, transportation is very easy as it is within walking distance of the main road.
All apartments have sea view. It consists of 15 floors. There are two apartments on each floor. Apartments have en-suite bathroom, Turkish style WC, dressing room, cloakroom, steel door. There are security and site officers on the site.
Erdemli Alata Park Site management is active. Within the site, for example; There is a large parking area, children's playground, basketball court, camellia, pool.
There is direct access to the sea within the site. The sea consists of a long sandy beach. The site is located on the coastline. Erdemli coastline is closed to traffic and is at the distance from Erdemli entrance to exit.
Erdemli is 30 km from the center of Mersin. Recently, it is a region that is heavily demanded by foreign tourists as well as domestic tourists.
For example, around the Alata Park site; There are Erdemkent site, Erciyes site, Gündeşli plaza and Merintur projects.
Most importantly, there are shopping centers, markets, bakery and hospital around Alata Park. Since it is in a very central location, it is within walking distance to everywhere.
In conclusion, please contact us for your real estate purchase, sale and rental transactions in Mersin Erdemli Alata Park site.
Consultant Isil Seymen
CLICK FOR OUR VIDEOS
WITH ITS EXPERT STAFF, WIDE INVESTMENT PORTFOLIO AND RICH CUSTOMER NETWORK, VIP REAL ESTATE, FROM REAL ESTATE PRESENTATION, TO DEED PROCEEDINGS, AND IN ALL THE FOLLOWING STAGES, WITH OUR PEOPLE-FOCUSED CORPORATE PHILOSOPHY, OUR VALUABLE OUR VALUABLE PEOPLE ARE WELCOME. WITH SAFE STEPS TO THE FUTURE.