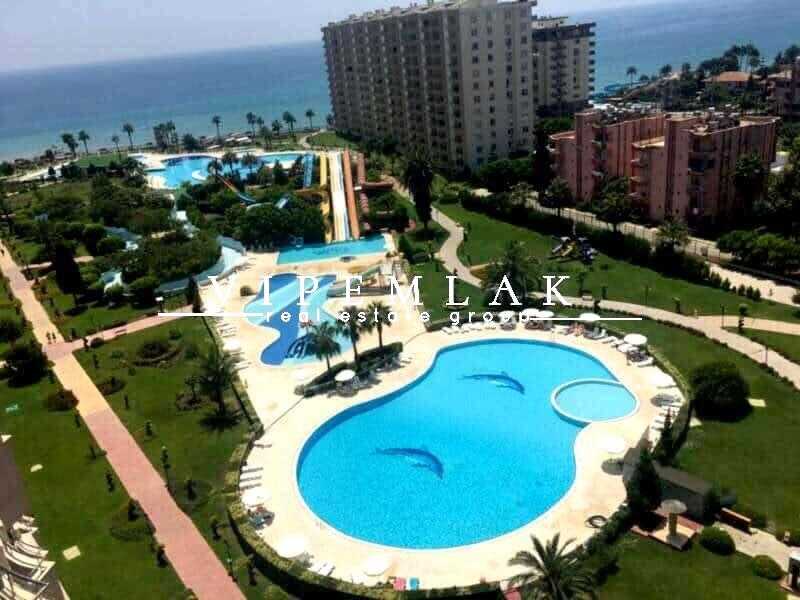 Dream property in Mersin
Bodrum, Istanbul, Cappadocia, Antalya, Pamukkale – just a few of many well-known places where you don't just go on vacation anymore, but also invest.
Houses, apartments, holiday homes, rent, rent, buy or sell, for permanent residence or for a short vacation: Real estate is sought everywhere and at all times.
Foreign investment is increasing, especially in a very special palm-rich city in southern Turkey, in Mersin.
Mersin is an important port city on the eastern coast of the Mediterranean.
With its beaches (Susanoğlu, Lamas, Erdemli, Kızkalesi, Çeşmeli etc.) and modern hotels, Mersin is a well-known tourism center in Turkey.
History lovers can also visit the historical and cultural sites of the city.
If you are looking for a perfect property in the vicinity of which a variety of sea views, tranquility and relaxation, fun and adventure awaits you, the breathtaking Mersin is the right investment location and we at VİP Gayrimenkul the right partner!
Holiday homes in Mersin
Holiday homes in Mersin are now more in demand than ever and are a good alternative to expensive hotels in high season.
A perfect example of this are the residential and holiday complexes Flamingo 4 and Flamingo 8. These are located in the Tömük district, which is 10 km from the city of Erdemli.
In Flamingo 4, the total of 720 apartments are divided into 21 blocks and form an epic complex with an approximately 100,000 m² green area. With their Olympic swimming pools, slides, a swimming pool and a beach right next door, you can have a fantastic and unforgettable vacation. Sports lovers can use the basketball, football and volleyball facilities at any time and children can spend their time in the existing playgrounds. The apartments in Flamingo 4 are all different in size and individually divided.
The same applies to the breathtakingly large Flamingo 8. This also has 904 differently sized and individual apartments that are under 24-hour supervision. Thus, as with Flamingo 4, security is guaranteed at all times. 8 swimming pools of various sizes, slides, a fantastic green area surrounded by numerous orange trees and a separate dream beach with a clear sea, which can only be used by residents, make the 66-hectare complex an indispensable holiday and living place.
Further east of Erdemli, in the district of Kargıpınarı, Liparis 7 is a first-class residential and holiday complex. The facility, about 12 km away from Erdemli, contains 336 individual apartments, which are spread over a total of 12 floors. The complex is surrounded by orange and pomegranate trees and is only 300m from its own beach. Liparis 7 offers 3 amazingly large swimming pools with aqua park facilities, a swimming pool, wave pool, a sauna and a Turkish hamam. The tennis, basketball and volleyball courts and the in-house fitness studio are used for sporting activities. As always, parking spaces and 24-hour monitoring of the system are included.
Queenaba is another well-known and fabulous residential and holiday complex in the Karkıpınarı district, which also offers individual living options. The complex is also equipped with sports fields, 6 impressive swimming pools and its own spectacular beach as well as other extras.
15 km east of Erdemli, in the district of Çeşmeli, is the wonderful residential and holiday complex Liparis 5. The complex, built in 2008, contains 730 apartments of individual size and layout, its own 700m long beach, 3 swimming pools, an aqua park, swimming pool , Sauna, restaurant, café, bar, playgrounds for the little ones and much more. Parasols, loungers and in-house showers can be used by the residents free of charge. Sports lovers will not miss out on Liparis 5 either, because the complex provides tennis, basketball and volleyball courts and the in-house gym for everyone.
There are shops, cafés and restaurants in the city center of Erdemli, which can be reached with the so-called, Dolmuş's (shared taxis).
We at VIP Gayrimenkul specialize in this area and will be happy to help you at any time in the search for your dream property or for the property in an optimal location.
Whether apartment, house or property, for sale or rent: we are ready to realize your visions!
We are here for you.
Your VIP Gayrimenkul